Ayleen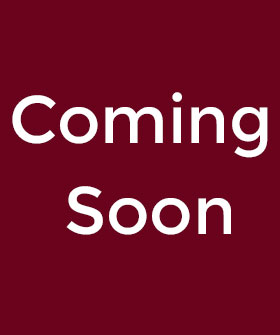 Dental Assistant
I truly enjoy every part of my job. It's rewarding to work with people, make sure they feel comfortable in the dental chair, and help each develop a healthier smile. I started working in the dental field in 2009 and found my professional home at Fairwood Dental Center in 2012. The doctors here are the best: They are loving, caring, and want to help others.
I work in the clinic, and provide chairside assistance to the doctors during procedures while supporting our patient. I also take impressions, make temporary crowns, and perform coronal polishing.
My time off is spent with my husband. We enjoy going to the movies and shopping, and we're very excited because we're expecting our first daughter! I also like to read and am slowly getting into Seahawks football.
Jennifer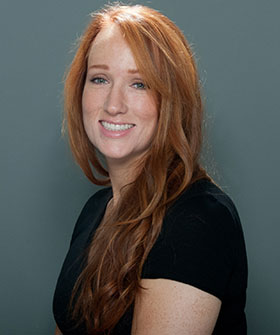 Expanded Functions Dental Assistant
I am happy when I'm able to help patients feel at ease during a procedure, so they're able to reach their dental goals. I've been with the practice since 2011, having started as a dental assistant, and am confident in the care our doctors provide. We're a close-knit, supportive team, and do everything possible to ensure comfortable and stress-free visits.
I spend my days in the clinic, where I seat and prepare patients, take final impressions, and assist the doctors with procedures. I also place fillings, offer patient education, and encourage people to take care of their smile.
I enjoy staying active in my free time, especially running and rock climbing. I like reading sci-fi and fantasy, love all things related to Harry Potter, and am currently engaged.
Katye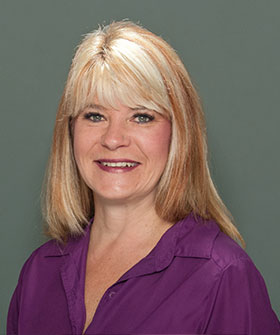 Office Manager
We serve a wonderful community and have the best patients. I am happy that we care for so many families and treasure the friendships I've made since starting here in 2001. Our doctors and staff are incredible people: each of them goes out of their way to keep our patients smiling and healthy!
I manage the daily operations with scheduling and staffing. Working in the front office, I also answer the phones, greet and check in patients, update their records, and schedule future visits. I also explain treatment needs and treatment plans, handle accounts receivable and payable, and take care of insurance billing. I'm busy, but never too busy for a quick chat or to answer questions about treatment or financials.
Marlene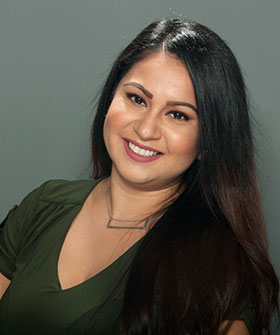 Schedule Coordinator
I enjoy connecting with our patients and helping them achieve their dental goals. We have a wonderful practice, with great doctors and a team who are united in our desire to provide an exceptional dental experience. I started in the field in 2010 and joined Fairwood Dental Center in 2015.
Because I work in the front office, I get to talk with all our patients. I schedule visits, collect co-pays, and verify their insurance. Seeing their smiles when they're finished with a procedure, and hearing how happy they are with the care they received, makes my day.
I love spending my free time with my friends and family, especially my nephews and niece: They always remind me not to take life too seriously and just have fun! I have a big passion for world travel and love immersing myself in different cultures and trying new-to-me foods.
Nichole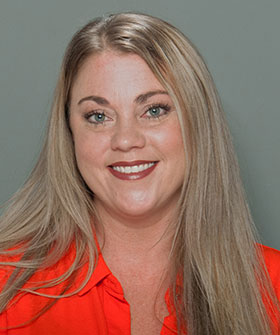 Dental Assistant
I like building relationships with our patients, and establishing communication and trust with each so they feel safe during visits. I started working in the field in 2002 and joined this team in 2005. We have a very calming and friendly environment and consider each other to be part of a second family. We feel the same about our patients.
I bring patients into the clinic, seat and prepare them for their procedure, and explain what will happen. Working chairside, I assist the doctor and support our patient, tell them what we're doing, and check that they're comfortable. When we're done, I answer their questions, offer homecare guidance, and make sure they're happy with the visit.
When I'm not working, I love time with my husband, two children, and two dogs. We enjoy going out in our boat and lots of different outdoor activities.
Parris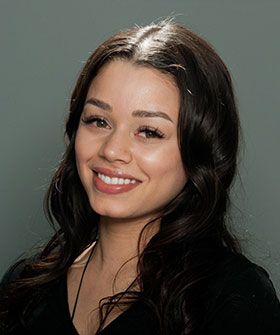 Dental Assistant
It is a pleasure to help people who appreciate what we do. Our patients show us such love and gratitude. We're here to show patients how their mouths are connected to the rest of their bodies, and to ensure the health of both.
I have worked in the dental field for eight years, first in the front and back office, and now as an assistant. I joined this office in 2017, but I feel like I've been here for years! Everyone is friendly and supportive, and most of all, loves to laugh!
I live in Federal Way with my boyfriend Eric, our two cats, and one dog. We love to be outdoors, hiking, camping, listening to music, and traveling.